Posted by John Kleeman
In Questionmark's white paper, The Role of Assessments in Mitigating Risk for Financial Services Organizations, we shared advice  and requirements from financial services regulators about compliance-related testing for employees.
Do health care regulators also advise or require companies to test their employees to check understanding?
The answer is yes, and here are some examples.
The World Health Organization (WHO) states in its principles for good manufacturing practices for pharmaceutical products:
"Continuing training should also be given, and its practical effectiveness periodically assessed."
WHO guidance also states:
"If training is conducted to achieve a goal, it is reasonable to ask if the goals of the
organization's training programme and the specific training course have been attained or not. Assessment and evaluation are conducted to determine if the goals have been met.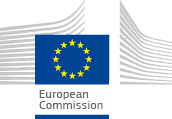 The European Commission directive 2005/62/EX requires for organizations handling blood that
"Training programmes shall be in place and shall include good
practice. The contents of training programmes shall be periodically assessed and the competence of personnel evaluated regularly."
The US Department  of Health and Human Services in its Compliance Program Guidance for Medicare Contractors states:
"Contractors should consider using tests or other mechanisms to determine the trainees' comprehension of the training concepts presented."
Also in the US, the Pharmacy Compounding Accreditation Board (PCAB) gives guidance that
"The pharmacy has SOPs for educating, training, and assessing the competencies of all compounding personnel on an ongoing basis, including documentation that compounding personnel is trained on SOPs."
Just like in financial services, health care regulators strongly encourage and in some cases require that regulated organizations test their employees to ensure that they have understood training and that they are competent to do their jobs.
One thing health care regulators emphasize more than those overseeing financial services  is the merit of giving  observational assessments  as well as knowledge tests — presumably because skills are often more practical. For example PCAB guidance says that:
"Staff competency can be evaluated by a combination of … direct observation … written tests [and] … other quality control activities"
Previously, in this series on assessments in health care, I've covered good practice in competency testing in the health care industry and shared analysis of why errors are made and how testing can help. I hope these examples of regulator guidance and requirements are also useful.